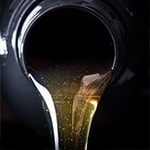 It is important to know the difference between myths and facts about your specific vehicle when you own a vehicle. But, unfortunately, there are plenty of motor oil myths that our team at Duval Chevrolet in Starke, FL want to educate the public.
One of the biggest myths about motor oil is that it is time to change it when it is dark than it is dirty. It is actually grit and grime that will determine how dirty the oil is, so it has nothing to do with the color. Some oils turn it dark quickly because of the additives in them.
Another myth about engine oil is that certain additives will improve engine performance. The truth is that the horsepower for your engine won't improve, and the gas mileage won't get better with certain additives. So while they may help your engine overall, additives can't guarantee better engine performance.