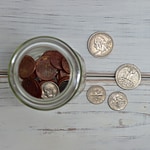 Improving your credit score is not a daunting as you may think. There are simple steps you can take to quickly improve your credit score to help you finance the purchase of a new vehicle at Duval Chevrolet in Starke, FL. Here are a couple of ways you can improve your credit score.
Having a solid record of paying your bills on time and lowering the amount of debt you have is a vital step in improving your credit score. Building a history of on-time payments begins the process of proving to lenders that you are creditworthy. Your credit scores may rise as your payment history remains in good standing.
Limiting your debt spending is another useful tip to help improve your credit score. You can qualify for lower interest rates and save hundreds of dollars each year in financing charges when you are financially responsible and maintain a reasonable level of debt.